Fishing The Coast, Oregon and Washington
November
2017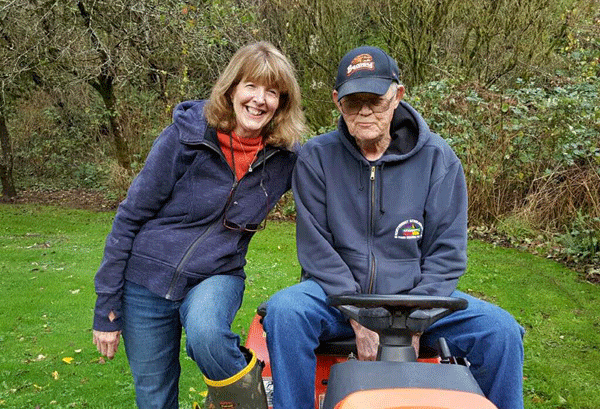 Love
Bill!

November
1st, 2017
Let me help you login!
Click
here to zoom
!
Grant takes a unique fall salmon fishing trip to Tillamook Bay with
an all-female fishing team called "Team Wraptor."
Why don't I know these awesome girls? I know a girl here,
and a girl there that fish, but I don't know these girls, anywhere! Dang!
Looks like SO much fun! I need to fish with the girls, again! It's been
years!
I miss it so much!
I'm so proud of Bill Monroe Jr.! It's not easy to break into guiding, and
by the looks of that boat, Bill has made it to the big time! I always thought
he'd make an awesome guide, and lookee there! Now, I have a new guide to
tell people to go with! But, first, I have to go with him, again. I went
once, but you know... I gotta be sure. LOL
Isn't it weird (and kind of sad) that LOL is in my vocabulary? Like, my
"writing" vocabulary? Thank God I'm not a REAL writer! That would
be terrible!
I could not believe it, when I got up to write, this morning.
NOVEMBER! Like all of the sudden, in the midst of summer, I wake up and
it's November?! What?
Too funny. I slept so well, last night! I fell asleep with the remote in
my hand, and woke up the very same way! I pulled back the covers and headed
to the ladies room. I brushed my teeth and splashed my face with cold water.
It was dark out, and I knew the coffee hadn't gone off, yet, so I padded
into the kitchen and turned it on. Love that sound of coffee in the morning!
I headed back to bed, and turned on the TV to wait for the coffee. I glanced
at the electronic display. 3:49 AM. WHA?
That's WAY too early to get up!
So, I dozed off to this ridiculous infomercial about those Christmas lights
that go off, all over the neighborhood! Those ... what are they? LED lights?
So, I dozed off for a bit to the music of Christmas.
November. Yes! It's November! And what an awesome October we had!
November
7th, 2017
Where does the time fly? Could have sworn I wrote
just two days ago, but it's been a week! Wow!
A lot of fun things have happened to me, and I'm loving it. Blasts
from the past!
This morning, I woke to my e mail and read:
"Hi Jennie- I want to start of by saying "thank you"!
I'm 99% sure I have the right person who helped me and my friend
who had to seek shelter during a November coast wind storm (in
2001) while trying to float the Kilchis.
After welcoming us in from the storm, you and your husband offered
us coffee, a ride back up to the launch, and assistance retrieving
my drift boat which was 30 yards down the gravel bar from where
I tied it up. The wind had been so bad that we pulled the old
Lavro up onto the gravel and ran a bow-line to a tree (regretfully
using the cheap yellow crab rope). As we were enjoying your company,
and coffee, your anemometer measured gusts over 70mph. The pots
on your deck blew away and I think there may have been a trampoline
that whizzed by. My boat also suffered, but after a few repairs,
the "green machine" is still embarking on salmon/steelhead
adventures! regardless, we were happy to be inside your kitchen.
During our chat I believe you mentioned that you were the author/creator
of ifish.net, and sadly, it has taken me this long to send you
a more formal " Thank You"!
I hope this note finds you well!
Thanks again! -"
Just wow! Was that ever a long, long time ago, and
many lifetimes, too. I think Andrew was the first to see them.
He was so kind and caring to people in distress. Makes me breathless
to remember his kindness. Anxiety attack. Calm, Jennie. It's OK.
Then, the next email was that my young relative had recently been
baptized. Yay! Oh, Yay! "When we all get to Heaven, what
a day of rejoicing that will be!" Just happy-happy news!
I'm liking this!
Then, yesterday I was on the river with the dogs, and a Clackacraft
drifted up. Of all people, a guy I used to see often when fishing
Elk Creek, back in my younger days. Elk Creek is where I learned
to fish on my own. I loved those days! I wrote about it on ifish
way back when!
Here is what I wrote:
"I rose at 5 this morning and I had this strong
nostalgic urge to go back to the days when I was living in Cannon
Beach. Of course, that is not possible now, as Cannon Beach has
changed from the once very affordable artist community, where
we all hung out at Bills Tavern and talked about art shows, musicals,
and the next concert we were doing at the Coaster Theatre. Now
it is a mecca for yuppies, tourists, and quite reminds me of Carmel!
I used to go down the streets in the early winter and know every
single person on the street.
In those days when I rose to the sound of the ocean crashing outside
my window, I would start the coffee, and fill a thermos to take
down to Elk Creek. The daylight would barely streak through the
sky and I would be off with my fishing gear to listen to the birds
and sit quite contentedly on the river bank waiting for hours,
sipping hot coffee, but mostly just letting the cup warm my hands,
and waiting for the big bite. Sometimes I would hear elk moving
about in the trees.. Sometimes I would listen for different birds..
Always it felt right to be there.
During jack season, I remember catching a huge one, and I was
so cold, SO cold... My hands were frozen, ice on my line, snow
on the banks...and I was so excited that I grabbed a stick to
persuade the fish, (if you know what I mean) and hit him. It didn't
phase him! I hit again, and again, and it wasn't till later that
morning, when my hands unfroze that I revealed huge bruises on
my left hand. I couldn't play the piano for a week.. I hadn't
hit the fish. I was beating my hand that held the fish to a pulp!
Well? What can I say? I'm embarrassed? I really was. Violence
in the woods.
There is really no more beautiful place than Elk Creek. If you
go up far enough you get lost in the most amazing rain forest
experience. Moss hanging from the trees, green lush.
It is still quiet on the river there. Every time I pass I see
no one there. What an opportunity lost for those who live there
now, spending there dimes on expensive coffee drinks, and running
their shops to cater to the tourists. Why don't they savor the
hours before the onslaught of biz by sitting on that river bank
that seems so lonely now? I guess because it is reserved for me!
The forest is waiting for my return?
I don't remember how many fish I caught out of Elk Creek, but
I do remember that sitting on this river bank in the morning seemed
to ease the ordinary stresses of young adulthood. I realize that
many times I didn't fish for fish on Elk Creek. I fished for inner
peace, and I still do."
Ha! I hadn't thought about that hand hitting experience
for many years, but yes. It did happen! I was that excited!
All of this good stuff is overtaking the bad I feel when I realize
what I'm doing today.
I had made sure that I could stay at the Kilchis for at least
2 weeks, this time.
Well, yesterday my roommate in Oregon City reported that the furnace
and the fridge needed repair. SO... Off to Oregon City I go.
I was just settling in. (Deep sigh).
I remember once my neighbor saying that she just couldn't live
in two houses. I'm beginning to relate!
November
8th, 2017
Let me help
you login!
Treasures in the forest!
I only had a few moments. I had to get to town to fix the broken things in
the house. Ha! I've never thought of myself as a fixer-lady, and I still
don't. However, I AM learning!
The last time I had crossed the mountain, I didn't have time to stop at
all. That drove Willie absolutely batty. Not only does Willie has a schedule
that he keeps to very religiously, but he also keeps time better than an
expensive watch, or better... an ipad. Those things are never off time!
But, yes. Willie knows what we will do and when, and if it's skipped, it
totally throws him off.
All dogs like habits and schedules, but Willie is a bit different. He's
more needy that way. I have found through working with children with disabilities
that keeping a schedule really helps. I used to work in a classroom as a
teacher's aide, and that was one of the first things I noticed. The class
was happiest when we did the same things at the same time.
I do think Willie has some kind of dog disability! Don't tell anyone, as
I don't want him to be made fun of. On the flip side, though, many very
intelligent people have ADD, and similar... I'm not going to say "dysfunction"
because it is their way. I'll just say "ADD or a similar "function".
Willie knows the exact time we have dinner. He knows the exact time that
Bill will call out, "Final Potty". You know how I know? Bill also
follows a strict schedule and he takes the dogs out for the last time at
precisely 8 PM.
Willie will rise from the upstairs bed, cuddling with Mama, at 2 minutes
till 8. He pads downstairs and stares at Bill until it's 9. Then he gets
restless if Bill is at all lazy about it.
I sometimes wish that both Bill and I weren't so scheduled, but I suppose
it's good if we are all four peas in a pod. Revvie keeps us in good balance.
She's so mellow, kind and happy that if her dinner is late, she's all the
more appreciative of it. No problems, there!
But, Willie. Willie has to have dinner at 5 and Willie has to stop somewhere
(and he knows the exact locations) on the mountain to run, go potty and
play in the woods.
If I don't stop, the rest of the drive is simply unsettled. It's no fun!
...and so I stopped.
We hopped out of the car, and followed the rocky trail to where I thought
there just might be a chanterelle. It's been a tough year, I hear, for hunting
mushrooms, and with the coming cold, our chances are nearly over.
I hadn't stepped four steps into the heavy cover of salal, and the beautiful
orange color jumped out at me like the color of the sun! Oh, my! It was
huge! Darnit, but I knocked one corner of it off, when my clumsy hand went
to see if it was indeed, what I thought. It was! It is! It was huge and
gorgeous and perfectly ripe! No mush! No dry spots! It was perfection!
Often times when you find one, there will be others nearby, but this was
a lone wolf, and it was no wonder! It was large enough to be several smaller
chanterelles in one! The stalk was hefty and strong.
I did find about a dozen in the 5-10 minutes we hunted, and I can't wait
to go back. Darnit, but I should have parked more secretively, as when I
got back to my car, there were two more cars, parked nearby.
This area had been closed all season, and now the news was out. It was "fish
on!" in my secret spot on the river of mushrooms!
Oh, well. I don't care! I don't need to fill my bucket of chanterelles full,
like I once felt I should. I only need a few, each time I cross the mountain.
Just enough for a couple special dinners, and I'm good.
On the flip side of that, winter is never the same if I don't land a couple
shrooms from the forest in the Fall, and likewise, a salmon from the river.
Check off one of my requirements from the list. Now, just to catch one salmon,
even... so that I can bring a plate of smoked salmon to our family Christmas
and/or Thanksgiving dinner for hors d'Oeuvres!
November
18th, 2017
Let me help you login!
It's been a busy week on ifish! It's just been a busy week,
all together.
Normally at the coast, it seems restful, peaceful, fun! I let Willie and
Revvie run thru the forest and on the river. I cook fun things in the kitchen
and we sleep long, winter's naps.
But, this week? Well, the shrimp died.
For the first time in ages, I went to Tillamook Bait. Something I used to
do, almost every day! Marie nearly fell over.
"Jennie?! Jennie Logsdon Martin?!" Marie repeated in utter shock,
staggering towards me.
We hugged. It was so good to see her! So good to know my life was returning
to normal!
" Tis I. I come for shrimp...."
I told her I hadn't caught a fish in way too long, and she assured me that
she was there to help. You know, I love Marie and Tillamook Bait! Why had
I been so absent?
Oh... Cancer, Deaths in the family...Aortic dissections, blindness.. just
small stuff.
But, I return! I.. I...
IFISH!
I couldn't wait! Mark it with an X! That marked the spot when my ifish life
returns!
As I walked through those doors, IFISH!
But, you know how when you decide to give your life over to Christ, or make
any kind of awesome challenging decision? Well, for Christians, you have
to be very careful! It means that sometimes Satan doesn't like that. And
He attacks! For other good things, like, say you are going on a diet, and
you decide for sure that's what you want to do? Along comes a plate of cookies.
RIGHT? Am I right? It's always that way!
So, I bought my container of shrimp, by golly, had a couple of Marie's wonderful
cookies, (of which I got the recipe! Oh they were so good! So much for MY
diet!) ... and off I went to my new fishing life! YAY!
So... I could just end it here, and tell you that the shrimp died, and INOFISH
but I'm going to try and write it out again.
See, I had this column all written, but as this week goes, the power went
off, and I lost the whole darn thing! See? This is how it goes!
Jesus saves! So should I! Even on the computer!
File save. File save. I just did it!
So... The first day I couldn't fish and I knew it. Although the day
before, and even that morning, the level looked good for plunking, the Kilchis
has a very steep gradient and clears in the wink of an eye. It was just
too shallow!
I thought about jig fishing, but the only rod I had rigged for jigs was
my 1165, and there are still many chinook in the river. Playing a chinook
on a 1165 isn't good for me, or for the salmon. Believe me. I've done it
before! It is so bendy that it takes forever to land them. I'm not even
supposed to play chinook, at all, due to my heart surgeries, so yeah...
not going to jig fish with that. Not until the steelhead are in. (I can't
wait!) And, Bill wasn't home, and my eyesight won't let me tie any new rigs.
So, no fishing the first day.
We'd fish tomorrow! Bill and I and the dogs! YAY!
I kissed the shrimp goodnight, and placed them in the bait fridge.
And it rained, and it rained, and the river was too high. The shrimp were
getting a bit frustrated in their little foam homer, but they were still
OK to fish tomorrow. They were wiggling! It would be perfect! Right?
The weather report that night was for flooding conditions. HUH? They changed
the forecast! It rained so much that there was no way.
It was a mud bath!
FINALLY... the conditions were pretty good, a couple days ago. The shrimp
were barely moving, but by golly, they were going swimming!
Bill and I hopped in the RTV and down to the river we went.
Wow. The river had changed so much and so had the bank in front of our plunking
hole. It was thick, soft sand/dirt on a very steep hill, down to the river.
I wasn't feeling very well, and was chilled to start. I wasn't happy with
the river level, either. The river had changed channels, and it just wasn't
ideal. I wasn't feeling it, somehow, "Catch a fish with every cast"
didn't do it for me. After all, with plunking, you only get one cast, and
then you just hope.
The dogs were having fun, though! Isn't that always the case?
I wished I were jig fishing! Even with my 1165! LOL.
The shrimp were barely moving. This was our last day on this batch of shrimp.
After a bit, we decided to give it up. No fish for us.
You know, it is our written duty to bring smoked salmon to the Thanksgiving
festivities each year. We have none, so you know what we are doing about
that? Having Thanksgiving at home! I'm not going to show up with no salmon!
No way!
We went to leave our fishing expedition, and something happened that I had
predicted would happen when we first started fishing this spot. Bill's going
to hate this, but I said, once upon a time, "You are going to get that
thing stuck out here."
I wish I hadn't predicted that.
Yep. The wheels dug in an spun. They spun until the RTV was sideways to
the narrow winding exit.
Oh, gee. What now?
We couldn't very well tow it out with the F150, if it is sideways to a winding
and muddy exit? Wouldn't it just tip over? After all, it was not only sideways,
but on a very steep incline.
Adventure!
"It's cool to get stuck, Bill! Everyone films it and puts it on youtube!"
I cheered us on.
He grumbled.
This is what he'd call "obnoxious". It was then pouring down rain
and cold.
You know what, though? I'll shorten the story. We got it out! We are such
a great team! We tied a rope to the truck and to the RTV, and slowly, slowly,
got that RTV outa there! Yay!
Nothing feels better than getting unstuck from a position that is impossible
to get out of! I wish I had filmed it! We almost ran the RTV into a tree
while doing it, but we didn't! We got the F150 stuck, but I backed it up
and went a slightly different route, and I got unstuck!
At one point, he yelled at me, "GOOOO!" Just as I was readying
to do just that. But, with the roar of the truck, the fan blowing and the
RTV's loud motor, I thought he said, "
N
OOOO!".
I imagined him out, and in front of the RTV or something, so I stopped!
Oh, did he ever yell, then!
"
GOOOOO!!!!
" He yelled!
But caution made me hear:
"
NOOOOOO
!!!!!"
Shaking, and with adrenalin pumping, I finally jumped a couple feet out
of the truck, ran thru the blackberries and yelled back at him, explaining
my problem! "DID YOU SAY
GO
OR
NO
?"
"
GO
!" He yelled just as loud, but right in my
face.
"Well, OK, then". LOL.
So, I went, and leaving a lot of the story out, we were finally successful!
What an adventure that was! The most exciting fishing trip of my life, and
didn't even involve any salmonids at all.
The shrimp were fed to the chickens, and they loved every last one of them.
Now, I'm headed back to the coast.
But, first I have to go help Bill get the RTV off the river.
I ran out of gas, there!
It's been quite the week!
November
22, 2017
Let me help you login!

Thanksgiving at home 2007
Click to zoom
It may not be the best way to learn, and I know I should read
the Bible more, (who shouldn't?) but, the way I have learned my most meaningful
Bible verses is through hymns.
I have a musical mind. What can I say?!
Therefore, most of this week, I've been singing, "Give Thanks with
a grateful heart!"
Let me tell you... it's not been easy! It's been a tough week.
We all know that Holidays can be a tough time for those of us who have lost
loved ones, and that is most of us! I look at the picture above, and I miss
Andrew, so much!
But, besides that, it's just been a tough week!
I came home to Oregon City and I can't think of anything that didn't need
repair!
It started with the ice maker.
I have learned how to fix everything on that darn ice maker, except for
this problem. There was water going to the water receptacle, where you get
water out of the door, but wasn't getting to the ice maker! Explain that
one! Usually, the ice just gets stuck, and I have to order and replace the
little ice tray. I can do that! (Isn't that cool that I can fix that!? LOL)
But, youtube had no suggestions for this one!
Youtube is my fix it hero!
Then, the heat pump would try to go on, Tammy would smell some kind of light
electrical type smoke, hear a rumbling noise from the fan, and then the
smoke alarm would go off, but no heat. That's not good.
I'm thankful
that it's been so warm!
So, I had an electrician on call. I don't fix heat pumps! Youtube made that
look way too hard!
Then, I have two leaks on my roof.
I also started to cut the dead limbs off of a big blue spruce in the yard,
and it was just too much for me. So, I asked a landscaper across the street,
how much to finish the job. A hand saw with me on the other end, just wasn't
doing the job!
My cash supply was getting very low!
I found two handy men to help me. It's so funny, because one is named Rowdy,
and the other, Rudy. It kind of reminded me and made me giggle of "Larry,
Darryl and Darryl." Remember them? Ha!
I hope Rowdy and Rudy don't read this! It's not that they are funny like
that, but just the names made me giggle.
Regardless of all that, I'm finally going to get to the point of this story.
I was feeling puny. I had just handed over $300.00 to the heating company
to fix the heater. Not only that, but he told me my heat pump is on its
last legs. Oh, great! I was considering this, while leaning over the sink,
peeling potatoes when I heard this noise... It was a familiar noise that
I hadn't heard in a while. A motor noise coming from the fridge, next to
me. It was the ice maker! But, when I pushed the test button earlier, I'd
hear that, so no big. But, I listened as if it was music to my ears as it
went through it's paces, and at the end, I heard water shoot into the ice
tray! What?! I rinsed off my hands, and went to check. Sure enough, the
ice maker was full of glorious ice! And it had just dropped the most beautiful
cubes into the ice bucket! Magic!
God fixed my ice maker for me, as if to say, "Look, Jennie... you have
SO much to be thankful for!"
Yes, I do! And I began to sing, as I peeled the rest of the potatoes...
Give thanks with a grateful heart
Give thanks to the Holy One
Give thanks because He's given Jesus Christ, His Son
And now let the weak say, "I am strong"
Let the poor say, "I am rich
Because of what the Lord has done for us"
And now let the weak say, "I am strong"
Let the poor say, "I am rich
Because of what the Lord has done for us"
I wish you all the most awesome Thanksgiving!
Even if there are a lot of things in life that you wish were different,
things that make your heart sting, just look around! There are so many little
things that are wonderful all around you! Try to seek them out and be thankful
for each one. It helps, so much!
I get to drive to the coast, today.... and for that, I am so thankful! Here
we come, Revvie and Bill! Can't wait to cook the turkey with you!
November
29, 2017
Let me help you login!
Interesting, the stages the river goes through. The changes
in depths, the sand exposed, the sand covered, and now rock encrusted. The
bank giving away, where once it sloped gently, 10 feet into a mixed rock
and sand landing. Now, where that slope was, is an high bank undercut that
gives away to a river, swift, and deep. A perfect place to fish from, but
you shouldn't stand on it! It looks safe from the top, but from a boat,
or the other side of the river, yikes!
I walk the river, nearly daily. I have a routine walk, and I wonder, as
the fishers line up on the other side of the river, what they think I'm
doing, as I don't stop to fish. I have no fishing rod! Just a portable chair
on my back, a flashlight in my hand for Willie, (what?) and a dog, barking
wildly and darting into the forest and back. But, what does this look like,
from a fishers perspective?
Crazy old woman!
Here I am, on (arguably) the best bank fishing spot on the river, and I'm
not fishing. Every 20 steps or so, I sit on my folding chair, and let Willie
dig in the sands, before me. He loves flashlights, and if I shine it onto
the ground, he goes nuts!
We have forts we stop in, to sit and rest, and admire the forest. We have
water's edge stops, where I gaze into the water to watch for passing fish.
There are swift, deep holes that hold fish, and I know where they are. But,
I don't fish for them, lately. I just admire them.
Crazy Old Woman!
Oh.... but I have a history. Boy, do I.
I once couldn't pass a body of water, without looking for fish, and the
next day, or later that day, even, come back with all the tools to catch
them with!
I'd wake at the break of dawn, or well before, to prepare for my hunt. I'd
crawl on my belly in the dark across rocks and mud to get to a hole where
I knew they rested, and didn't want to be seen to spook them. First cast,
first light, from a crawling position into the clear, cool waters, and fish
on!
My heart beats fast, just to think of it.
Crazy Woman!
I met a guy on the river, the other day, and I didn't know who he was...
but I fast learned as he pulled to shore to say hello that he was a man
who knew me when.... He knew me as a crazy young lady who was crazzzzy for
fishing. I'd be the only other person there at the break of dawn, or actually,
all day long! The only girl that was there with a fishing rod, that would
stay all day, or until I got my limit. It was so good to see him, and the
memories rushed back. (He was pretty crazy-handsome, in those days, as I
recall, but hey! I had fish on the brain! Not MEN!)
Sure, there was the occasional "catch and release" of the men
persuasion, but that's another story for another day.
It was the hunt that drove me craziest. The only other woman that I knew
in the town of Cannon Beach that had that hunt thing going on, actually
was a hunter. She didn't fish much, but she scanned the skies and the forest
for things to shoot to eat.
I'll never forget getting in her truck to go to Seaside from Cannon Beach.
As we sped up the curvy approach to the highway from the North end, and
pulled onto 101, she stopped abruptly, grabbed the gun off the rack in back,
and jumped out of the truck. BANG! I just stared. I was unaccustomed to
this style of hunt! She ran up into the woods and brought back some kind
of dinner. I'm not sure what kind of bird it was, but she was well pleased.
I was quite stunned by the entire episode, but the more I thought of it,
she was about as crazy as I was, which was nothing to surprise me. Just
normal crazy. Another day. Another hunt.
And so, as the river goes through stages, so do we. It's just life, I suppose.
I'm still crazy, but I'm crazy for different things. Now, when I so much
as see a fish, I appreciate it, but I don't think first of killing it. I
think, "LOOK!" I stare with wonder and I admire it's beauty. I
just don't want to kill it, anymore. It's not worth the thrill of the wiggling
rod, and the power at the other end of the line, anymore. Part of it, I
suppose, is the fact that I'm not supposed to fight large fish. The fact
that I could die, doing it, kind of put a damper on the excitement. But,
oh, how I love the thrill of spotting one! With my limited, eyesight, no
less, to see one, ever so faintly swim through a channel, below where I
sit on my little chair! Yes. My heart goes thumpity thump!
Don't get me wrong. I still fish. I still kill fish for dinner. But... just
not as much.
Oh! Oh! Oh! I watched a movie two days ago that I enjoyed SO much! I'm so
tired of all the mysteries on TV, where they show all the awful deaths,
and Oh... I don't know. I just wanted to watch a Hallmark type movie. A
friend told me about "The Holiday", so I clicked onto Amazon prime,
and was quickly sucked in. THIS MOVIE! Oh_my_gosh! My heart, be still!
It's a love story, with beautiful people falling in love. Oh, talk about
my heart be still! I haven't enjoyed a movie, like that, in ages! My heart
soared! I felt exactly the same feelings that the actors, did! And I read,
yesterday, that the two main actors really DID fall in love, during the
filming of it. I could tell! What a great movie! Y'all should watch it!
This writing is all over the place, and that's OK. I really feel alive,
today. The sun is shining. It's the first Christmas since Andrew passed,
that I've felt any sort of spirit without trying to. It's been a long, long,
time. Along with that joy, there is still intense sadness, but at least,
there is equal easy joy! It's more of ying yang thing, rather than mostly
sad.
By the way, when I'm walking the banks of the Kilchis, It makes me sad that
I can't see who is fishing on the other side of the river. My eyesight isn't
as keen as it once was, and I used to be able to spot people I knew, and
say hi. Now, I just blindly wave, and if someone is there that I know, I
hope they will say something! I just hope they don't answer back with, "Hello,
crazy old woman!"
So, say hi, you guys! I want to know if you are catching something!
December
2017
November
2017
​
HOME
| EMAIL