Finally we got into them. The best thing was getting the daughters into their first Salmon. :grin:
One 28lbs, a couple at 22, and a 12lb'er that was yummy. Would have stayed longer but that was all the fish I wanted to clean at any one time.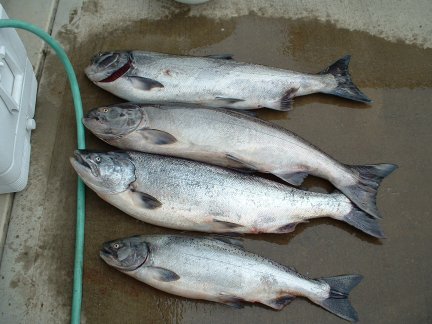 Got two of them on a "k" lure that is about half the size of an alvin.