It seems like the question gets asked alot and until recently I wasn't exactly sure how to do it myself. So I figured since I was tying some up, I'd take a minute to snap a couple pics and do a write-up. This is the method I use for incorporating them into the knot of an egg loop. All you need is:
hook (I use 1 or 1/0 for steelhead)
leader
yarn ("GLO BUGS" yarn seems to work best)
scissors (must be very sharp, dull scissors will make trimming a real chore)
needle nose pliers
Step 1: This is the only part that is different from tying a regular egg loop. Put the tag end of the leader through the eye off the hook, make a loop and run it back through the eye, leave about an inch hanging out past the eye.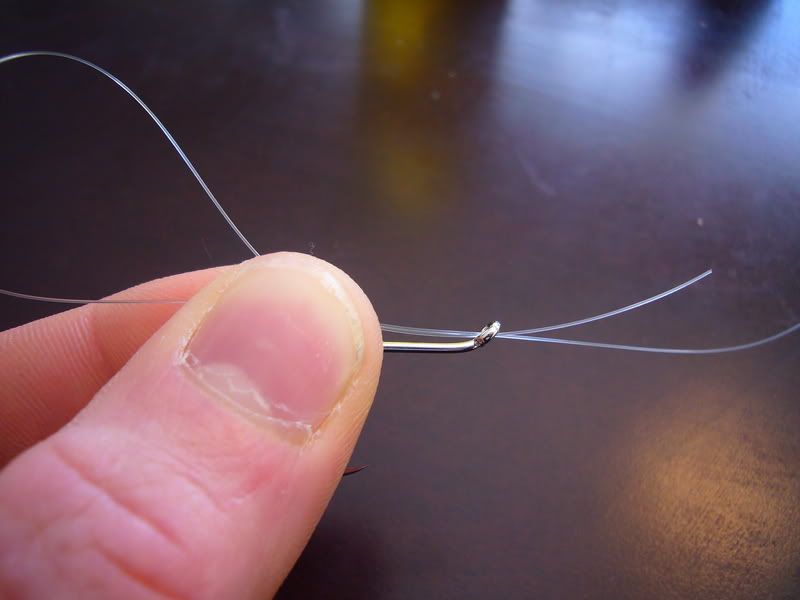 Step 2: Continue tying your egg loop like normal.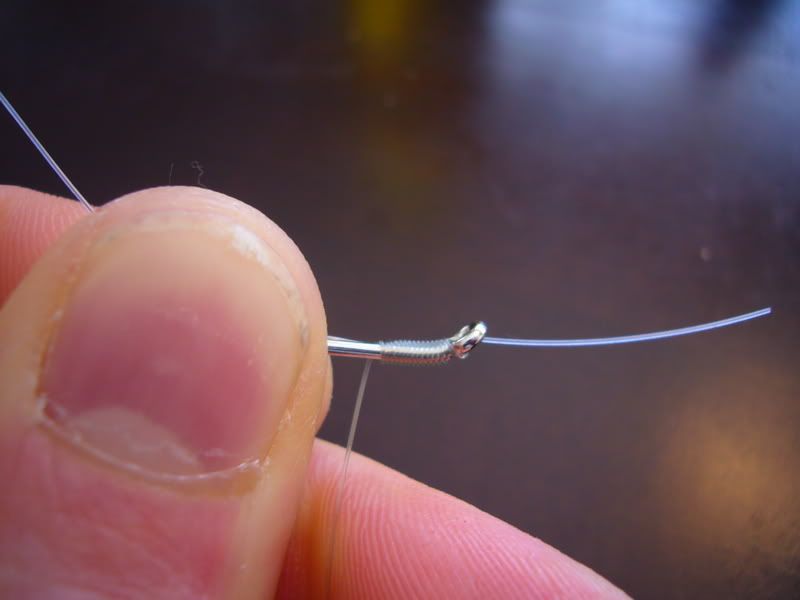 Finished egg loop with extra loop for yarn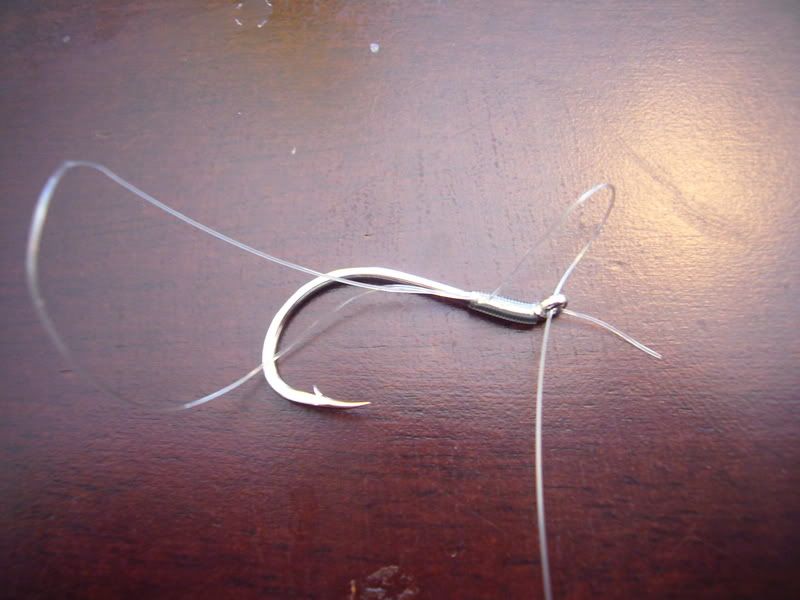 Step 3: Cut yarn into about 1" lengths. I typically use 4 or 5 pieces. Using multiple colors makes for some really "fishy" looking yarnies, you are only limited by your imagination.
Step 4: Hold the yarn with the ends even and put it in the loop. Try to center the yarn as best as possible.
Yarn centered in the loop before being pulled tight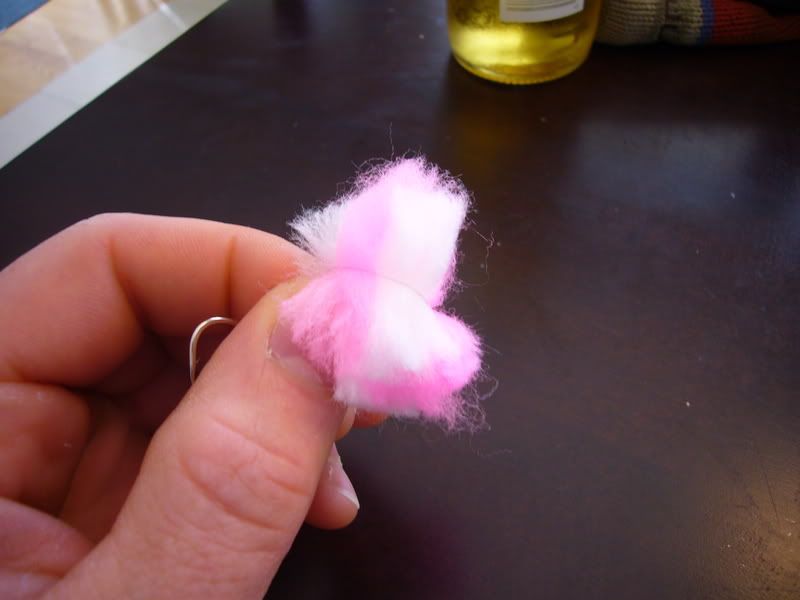 Step 5: Pull the loop tight. You may need to use pliers to get a good enough grip on the line, all the wraps from the knot make it difficult to pull. Pull slowly, you may need to adjust the yarn to keep it centered while pulling it tight.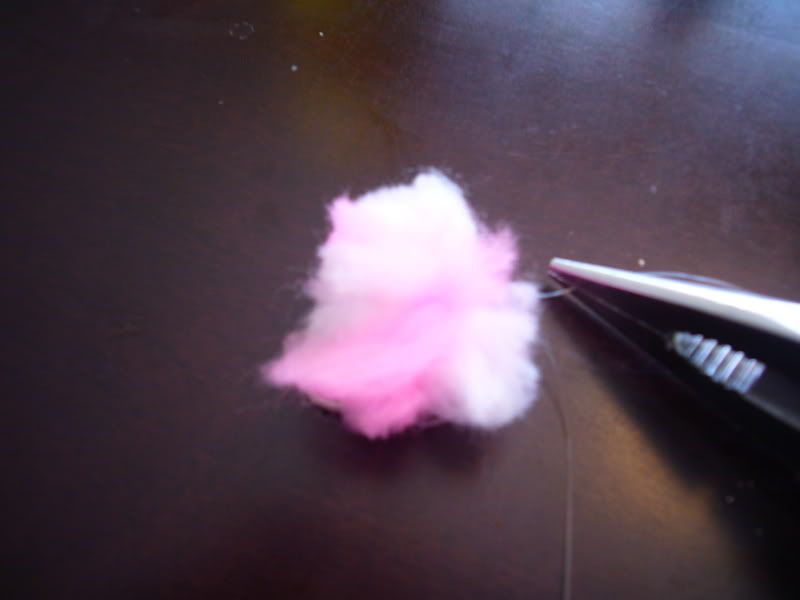 After it is tight, trim the excess line left from the loop. This is what it looks like after its been pulled tight and before any of the yarn has been trimmed.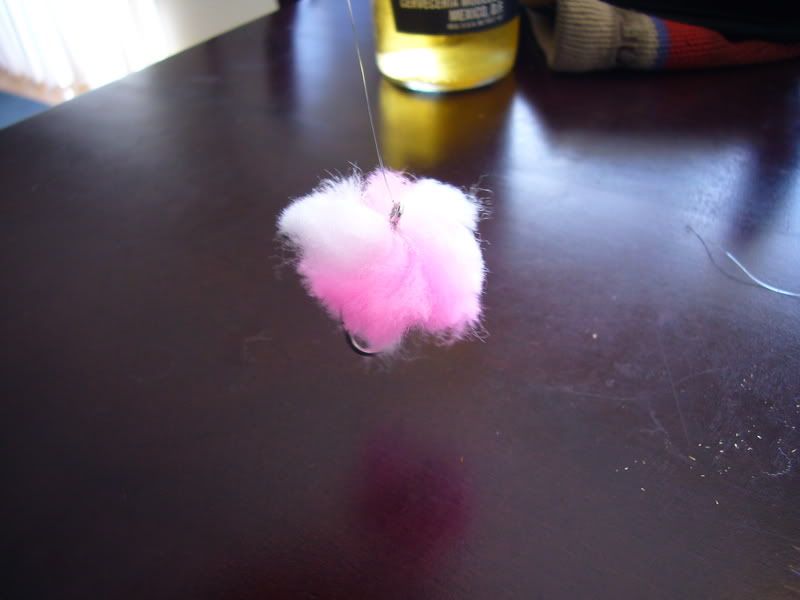 Step 5: Now all thats left to do is trim the yarn to shape. Pinch the yarn between your thumb and index finger and trim with your sharp scissors using your thumb as a sort of "template". Repeat this several times until it takes shape. You can spend alot of time trimming the yarn into a perfect ball if you wish, but I doubt if it makes a difference to the fish.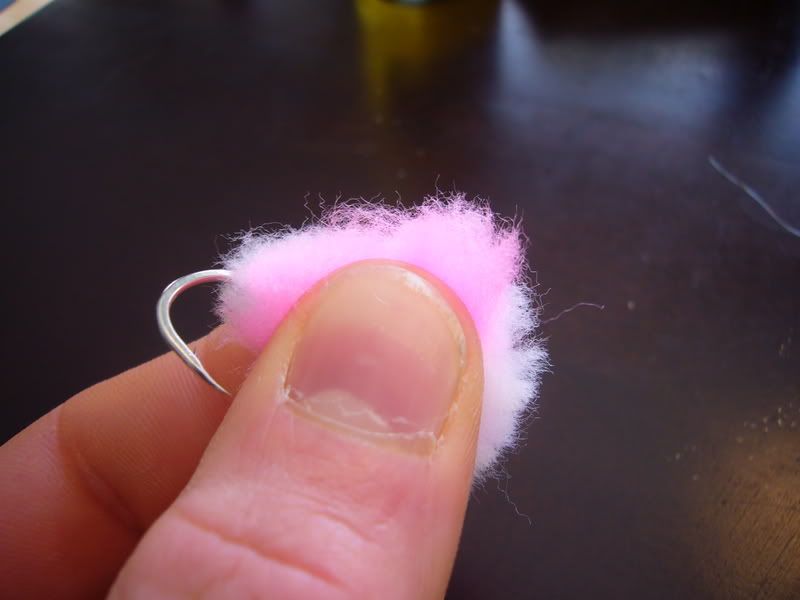 Yarn trimmed using the thumb as a sort of "template".
Finished yarn ball
Here I pulled the egg loop out so you can see it.
I hope this is a help to someone. I know not everyone likes to incorporate the yarn into the knot but I like it because it leaves your egg loop free for bait or a split shot to run it under a float.
Edit: Here is a video on how to tie the knot I show. Thanks iwanttofish!
http://www.youtube.com/watch?v=JIO6sE376yQ