OK,
I'm ready to start my summer project for the duck season. I finished the stacked trailer and it works great.
I met my last goal to get another new 4 stroke 6 hp outboard for the guest Marsh Gunner. So now it's time to work on the next boat upgrades.
I plan on making frames that look like stumps with grass on top so I can sit up while the birds come in (just big enough to completely conceal Bucky and I-360 degrees). The Marsh Gunners will look like little grass islands with a stump on one end. The stump will be something like those single chair blinds and Bucky can sit in front of my legs, spot and mark and slip out straight away.
Anybody got any camo pics for ideas ... or post some anyway just to keep us waterfowlers pumped during the get ready season? I'd like to see Dave's Smith's with the seagull again and there have been so many other cool ones ... post them up again please, I need inspiration.
The stacked trailer - can't even feel the boats back there!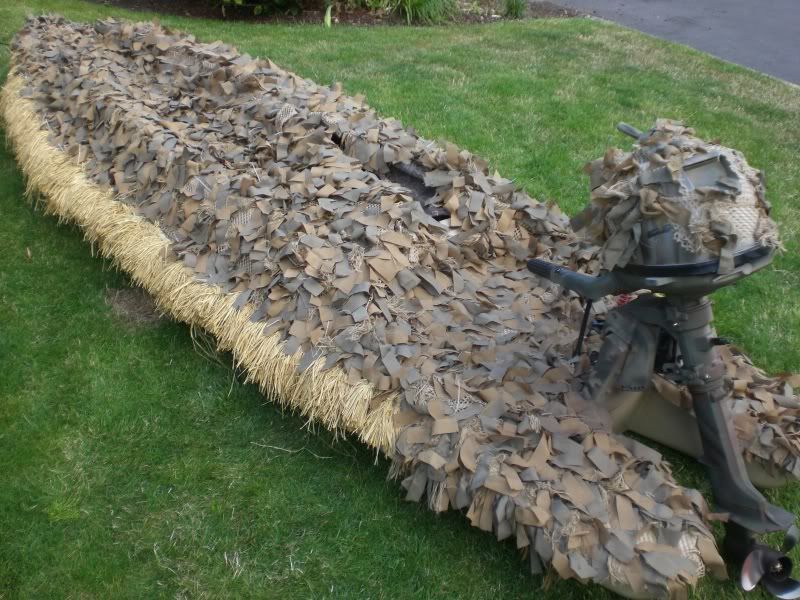 Laying down works great but It's much better to sit up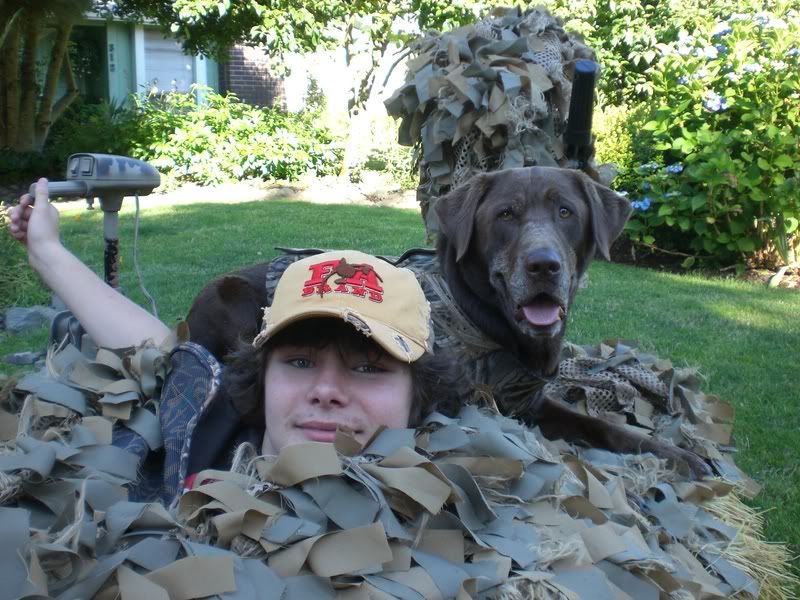 Awesome picture ... no whiners here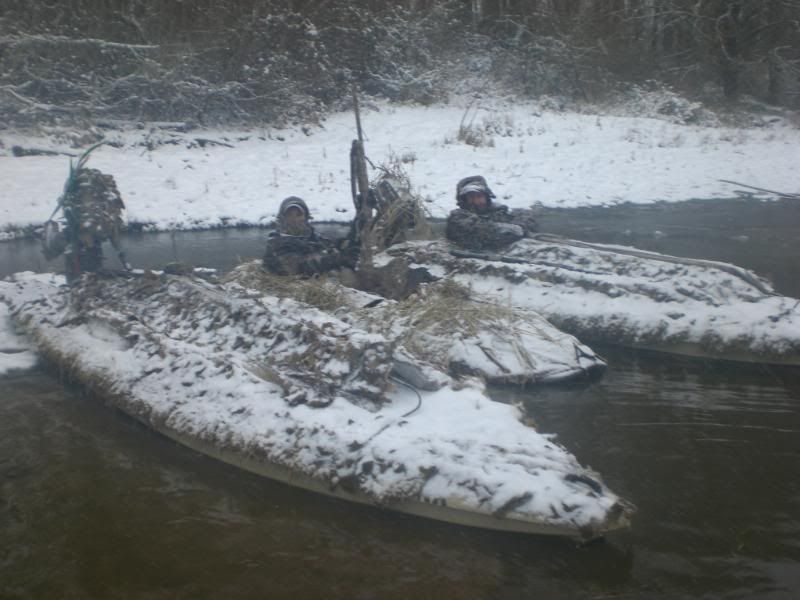 This set up and my buddies big white face fooled no ducks on this day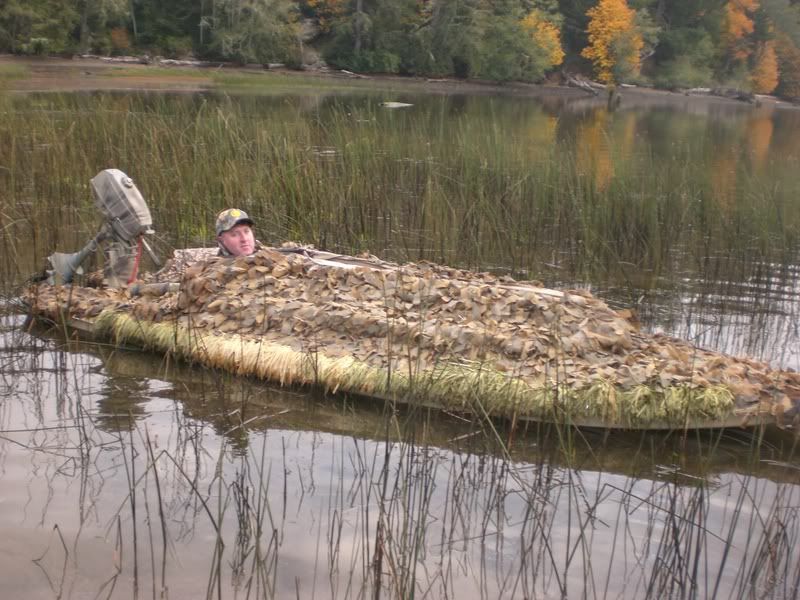 this is how they started