I mounted up two sets of horns for a buddy at work. I bought Styrofoam from a craft shop and shaped and molded it to what I wanted. Then I purchased some leather from the local leather store and then stretched to go over what I made.
Lessons learned: Don't buy the Styrofoam from a craft shop and shape it. Purchase the shapes from a taxidermy supply store (more even shaped). Don't use oil based clays to fill in un-even areas (it leaks through the leather).
Here are a few pictures of one of the sets I did, about 3/4 of the way done.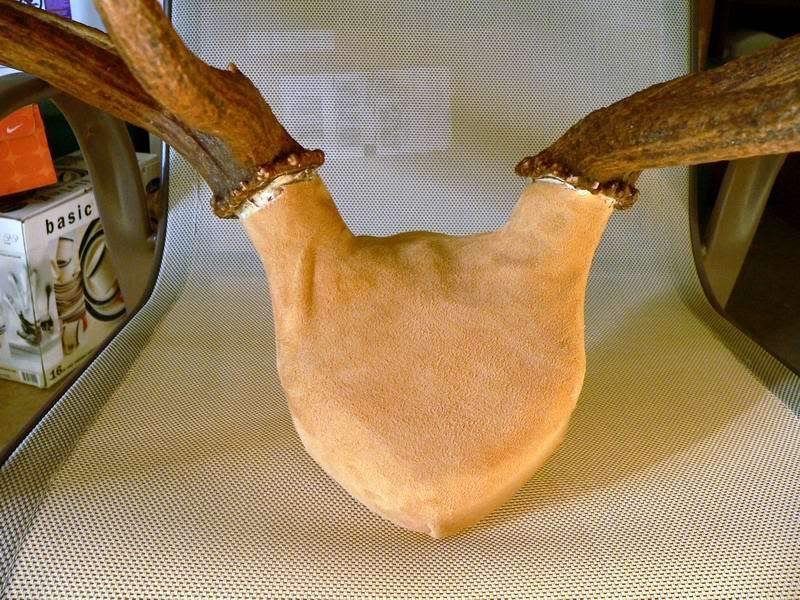 I'll post more pictures, or you can PM me if you're interested.....
From the land of Big Sticks,
Osulogger